G-Shock creator Kikuo Ibe sits in a makeshift showroom, surrounded by dozens of G-Shock watches that include a prototype model from 1982. It still works, his translator proudly proclaims. Durability is what people love about these watches, after all. Soft-spoken but with a lively sense of humor, the bespectacled Japanese engineer then goes through the history of G-Shock in English, telling the story of his life's work. "I have a harder time now, rather than enjoying it," Ibe says afterward, back to using the translator. "It's different from the old days."
He's been doing this for a long time. As the story goes, in 1981, Ibe dropped a watch given him by his father, shattering the precious possession. He started to work at building a heavy duty timepiece for Casio that could survive a simple fall and eventually came up with the hollow, shock-absorbing case structure that became the heart of G-Shock watches. During his presentation, Ibe showcases one experimental prototype from the mid-1990s that was essentially a stripped-down metal frame. It looks as if it had been though a war, battle-worn from testing years ago.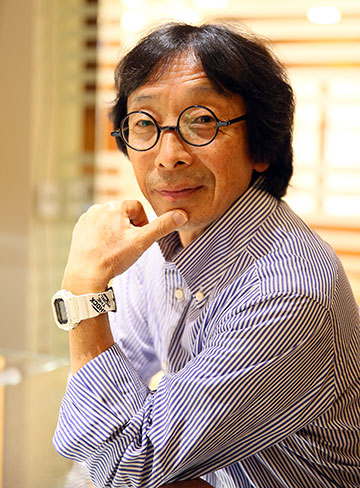 Now, 35 years after the G-Shock was a massive technical advancement, we have the Apple Watch and Samsung Gear. Smart technology is invading the watch industry as never before, with massive tech companies pumping dollars into research and development in hopes that connected devices will open a new market for gadget addiction on our wrists.  Some struggling Swiss watchmakers are keeping on eye on the progress, while others have already released their own smartwatch styles.
How does G-Shock stay in the game?
Not by making a full smartphone for the wrist, Ibe says. "Battery life is one problem when it comes to smartwatches, and the screen size is very small," he explains. "I'm not sure if that market will grow in the future." He's not going to try to compete with Apple and Samsung on that playing field.
Instead G-Shock will focus on connecting its existing watches to smartphones, working with them rather than trying to mimic them.
G-Shock has developed an intense cult following over the years, concentrated within patches of culture that demand toughness. Plenty of people in professions—military personnel, firefighters, paramedics–have adopted the hardy watches as their go-to, buying up many styles for their collections. This means that it needs to constantly churn out new designs to keep shoppers interested—a business model that wouldn't work for, say, the Apple Watch. This September, G-Shock is releasing a half-dozen new G-Steel models, a sensor-filled Gulfmaster, and dark metallic styles for its women's S-Series. One new development is the quad sensor, which keeps water depth, altitude, barometric pressure, temperature, and directional readings. Still, Ibe is quick to note, everything his engineers add to the G-Shock must remain shock-resistant, and that always takes lots of additional effort.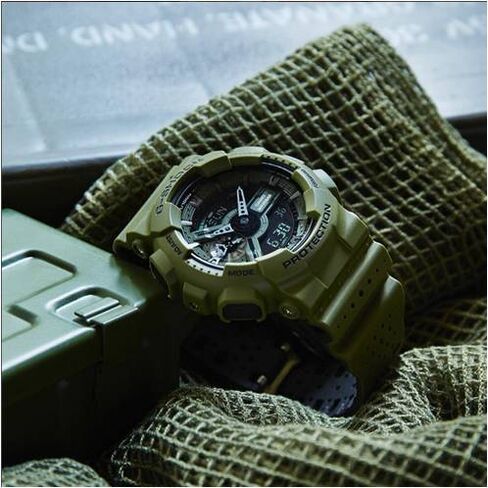 Celebrities are on board, too, not just hard-nosed outdoorsmen like Bear Grylls, who wore G-Shock gear while slogging through the wilderness on his Discovery Channel show Man vs. Wild. The label counts such names as George Clooney, Eminem, and Rihanna as fans. G-Shock derives a lot of fashion cred from much-hyped collaborations with partners ranging from the Wu Tang Clan to Maison Martin Margiela.
Its reputation as a tough timepiece long cemented, G-Shock now seeks to get even more extreme. Ibe wants to build watches that can withstand the most severe environments earth has to offer and is working on concepts for land, air, and sea. Heat, Ibe says, is the hardest to handle. After that, there's just the final frontier.
"My dream is to develop new products that can be worn in space," says Ibe. Though less glamorous than such famed space watches as the Omega Speedmaster, which has gone to the moon and back, G-Shock has set its sights upward as space tourism inches toward viability. "In the future, I think the time will come when you can go to space freely," Ibe says. And G-Shock wants to be involved.
Corrects information on new models in the seventh paragraph. The watches have a "quad" sensor, not a "triple" sensor.
After this article ran, George Clooney's representative contacted Bloomberg to say that Mr. Clooney, as a spokesman for Omega watches, never wears G-Shock-brand watches, except one time as a prop during the making of a film.